By Ashley Keenan
It could be the heat from last week but we are in a travelling mood! Southern Ontario has so many amazing destinations that are just waiting to be explored. Don't get me wrong, I love the city, but I remember a time before I was a CarShare member when I would feel 'stuck' in this concrete jungle while others were out enjoying summer time adventures. Many of us don't own cars, either through choice or happenstance, but that shouldn't stop you from enjoying the summer with a great Canadian pastime: the road trip!
Here are our top five picks for your summer road trip, in a Community CarShare vehicle of course 😉
Cobourg Beach
Let's be honest, southern Ontario has the most incredible beaches! Whether it's Lake Ontario, Lake Huron or Georgian Bay there are a bevvy of beaches you simply must see. There is something alluring about Cobourg, a self-proclaimed 'feel good town'; it is quaint and charming with a 'weekend at the cottage' feel but only a day trip away. There are a plethora of events and festivals in Cobourg to keep you entertained when you are off the serene coastline. On August 5th they are having their annual sandcastle competition where you will see unbelievable works of art come to life.
Niagara-on-the-Lake
It is hard not to fall instantly in love with this little town! There are no shortage of things to do here; whether it's shopping in the infamous Landmark shops, checking out local wineries, or taking in the natural wonders of the area, you are guaranteed to come out feeling the "Niagara-on-the-Lake-Effect". So gather your squad in one of our roomy SUVs and #carshareeverywhere
Collingwood
This town is incredible year round! Summer time in Collingwood is full of endless waterfront activities: fishing, boating, swimming and general frolicking in Georgian Bay. It is also rich in culture and history, exploring the Heritage Conservation District will give you content for your Instagram for weeks.
Elora
Elora could easily be the most beautiful village in Ontario, so pack your swim gear, hiking shoes, and your camera! Spend your days exploring caves and limestone cliffs and grabbing a snapshot or two of the incredible Elora Gorge. Spend your evenings strolling in town and enjoy the walking trails, adorable little specialty shops, and delightful cuisine.
Algonquin Provincial Park
Every nature and wildlife enthusiast must visit Algonquin Provincial Park at some point in their lives – why not this summer? Enjoy water activities like kayaking or canoeing, soak in the scenery on dozens of trails, and partake in a guided wildlife tour. This is the ultimate destination to take advantage of our new lower per km charge and the fact that all of our vehicles are the same price (and RAV4s and Caravans have roof racks for your gear) so it's never been easier!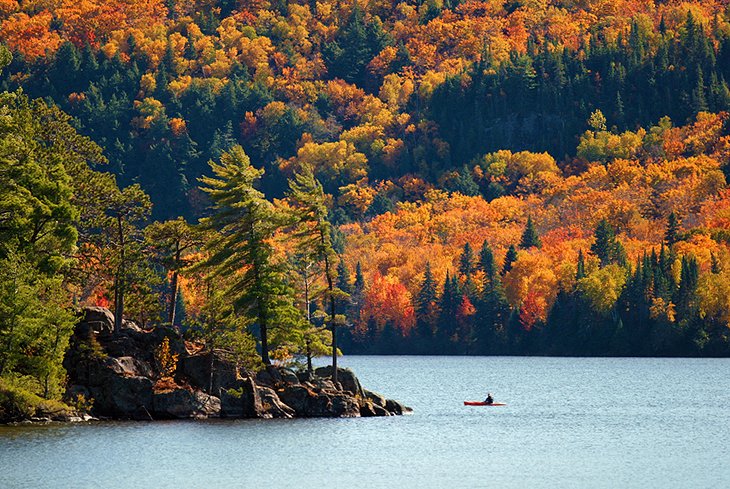 If you want to use your road trip to win some awesome driving credit prizes, make sure to Instagram a photo of where @communitycarshare took you with the hashtag #carshareeverywhere!
http://communitycarshare.ca/wp-content/uploads/2017/07/DSC_0139-e1501084948270.jpg
2592
3872
Community CarShare
http://communitycarshare.ca/wp-content/uploads/2015/06/Logo-Dark.jpg
Community CarShare
2017-07-26 17:15:26
2017-07-27 13:48:19
Five Amazing Road Trip Destinations