Spring is here and Community CarShare is growing! We are adding new parking locations, new vehicles AND adding cars to popular locations. Check out our new additions below and stay tuned for more new cars next week.
Kitchener/Waterloo:
Bread and Roses
It's no secret that we like to work with other Co-ops and this location is absolutely thriving. We have added a lovely, Red Corolla and our newest vehicle type, the RAV 4, to this location. This makes three cars at the Bread and Roses Housing Co-op including the Blue Prius C; we said farewell to the former red Matrix who made the journey to Hamilton!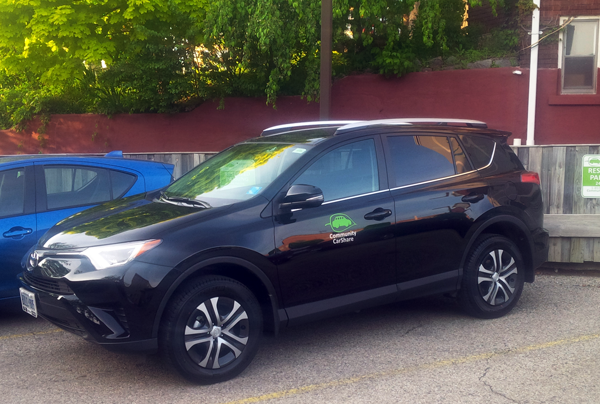 Queen and Weber
We have added a third car to serve the Central Frederick area in the heart of downtown Kitchener. This location is close to KPL, the Region of Waterloo headquarters and our spot at 150 Frederick St. Be sure to check out this 2016 Toyota Corolla if you are in the downtown area!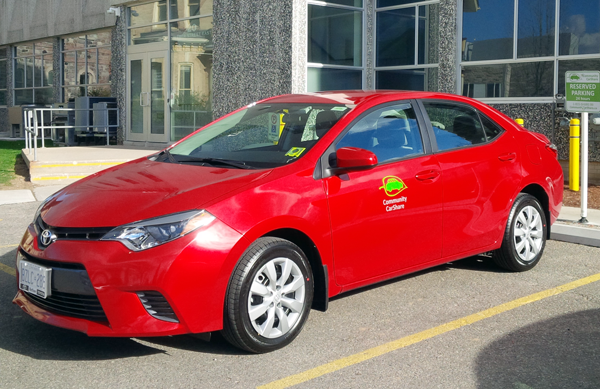 Hamilton:
Emerald and Main
We are continuing to move East in Hamilton; much to our members enjoyment! We are happy to add a car to the corner of Main and Emerald behind the Gibson's Drugstore. This is not only a new location but Hamilton's first spot for our new vehicle model the RAV 4.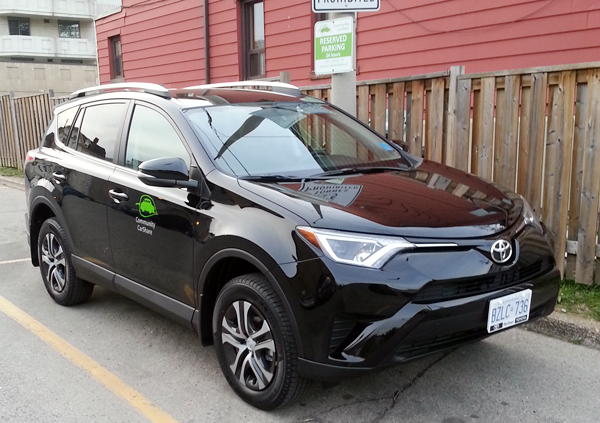 McMaster University
While this is not a new parking location we have upgraded the Yaris to a Matrix for a little more space and flexibility for those who need it!
Rebecca and Catharine
This lot is a great addition to our downtown core cars. Parallel to downtown this location has a vehicle access off John Street and a pedestrian only access off Rebecca and Catharine. Relocated from McMaster University this Yaris is ready for all your carsharing needs!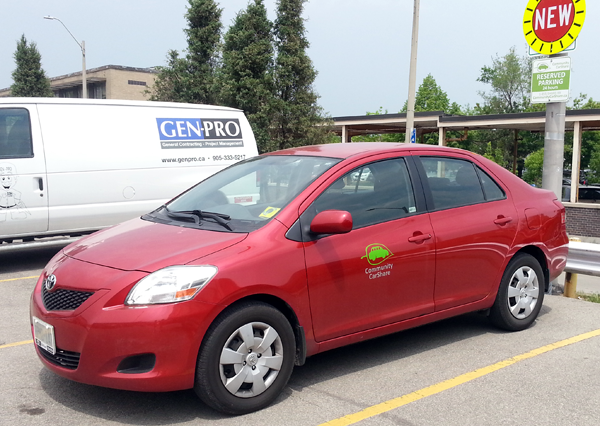 Coronation Area and Outdoor Pool
We heard your pleas for more parking locations in Westdale! We know it's a hard neighbourhood to find parking but the generous folks at Coronation Area and Outdoor Pool have offered their lot. Check out the new home for our lovely red Dodge Caravan; previously loved at Hamilton City Hall.
Hamilton City Hall
Some of you may be surprised to go to City Hall and see your trusty red caravan is no longer around; that's because you have been 1 of the 2 locations in Hamilton chosen for a brand new RAV 4. Don't worry we still kept it the same lovely red colour for riding in style!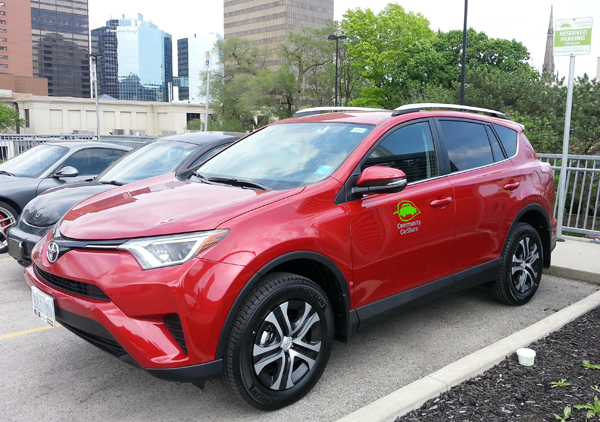 Cambridge: 
Beverly St. Lot. 
Civic Square Parking Lot
Community CarShare now has two cars in Cambridge. We are so excited to launch the final city in the tri-city area! To start off our service in Cambridge we have added two blue Prius C cars to the downtown Galt area. Members are loving it and we can't wait to expand to other areas of Cambridge in the future.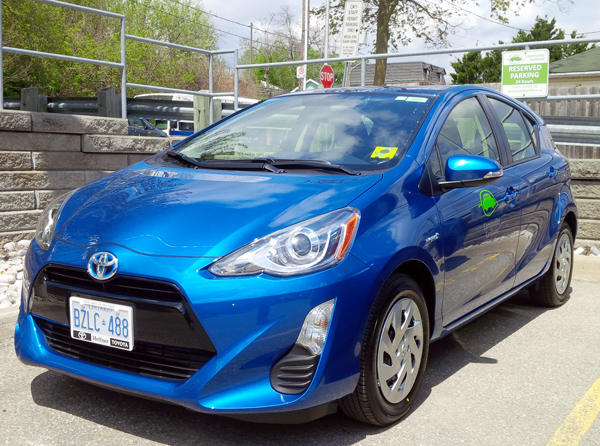 http://communitycarshare.ca/wp-content/uploads/2015/06/Logo-Dark.jpg
0
0
Community CarShare
http://communitycarshare.ca/wp-content/uploads/2015/06/Logo-Dark.jpg
Community CarShare
2016-05-30 13:41:40
2016-11-23 11:35:00
New Cars are Here!